Tips for Choosing the Right Colour
Choosing the right colour paint may seem like a simple task, but it often ends up in dissatisfaction and rework. So, here are the 8 tips from our professionals for choosing the right paint colour that has helped us and our clients avoid many colour mistakes.
1. It is Important Not Pick to Your Paint Colour First.
We know it seems more natural to get the biggest things done first, however, we can tell you, it is much easier to choose a paint colour that matches your decor & furniture than it is to choose decor & furniture to go with a paint colour.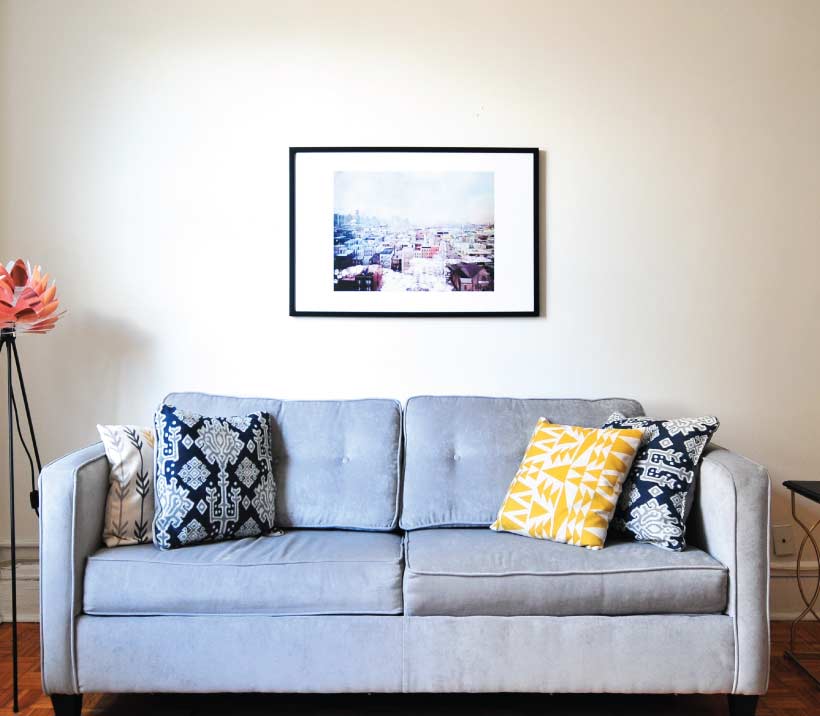 2. Start With Something that Inspires you.
We love Pinterest, it is a great place to start when deciding on paint colours. You can make a board for each of the rooms in your house and then pin images of rooms that catch your eye. You will notice that when you will have about 10 images pinned to a board, certain colours catch your eye by reviewing them.
3. Stick With Neutral Colours.
Don't get us wrong, this doesn't mean to avoid colour all together. Colour is a good thing, but first decide where you want the attention in a room to go. If you want it to be the walls, go bold with colour. However, if you go bold on the walls, just remember to go with neutral colours with everything else, otherwise everything will be competing for attention. A bathroom is a good place to try a bold wall colour, because everything else is normally white.
4. Use Testers.
Visit our showroom for free testers in a few colours or shades and apply them on a large enough area on your walls so you can see how the light hits them throughout the day. However, we will advise you not to test your paint against walls that have been painted white, as it will throw the colour off. If you have to, just do a larger test area to get a better feel.
It is always preferable to test the colours before spending your hard earned cash and then realising the colour is not working. Leave the test areas up for about a week just to be sure that those are the colours you want.
Tip: Rather than painting a whole open concept living space one colour, use accent walls and different colours and shades to break it up. This will add some depth to a space.
5. Test Your Paint Colours Against Furniture And Fabrics.
We advise you not to only test your colours on the wall. Rather, paint a piece of paper or board and hold it up against your furniture, or other items in the room to see if the colours go together. You don't necessarily want to match everything, what you do want is the undertones to compliment each other.
6. Choosing The Right Finish.
Any shine in a paint will accentuate flaws, so if you are trying to mask flaws go with as little shine as possible.
Here are a few guidelines for the different finishes available:
Flat (Matte): No shine at all. This is ideal for for low traffic areas such as living rooms, bedrooms and ceilings.
Satin: More of a shine and works well in high traffic areas or areas that have moisture. Easy to wipe clean, which is why it is perfect for kitchens and bathrooms.
Gloss:  Very shiny. This will give you a glass-like finish and is perfect for high use surfaces (like a railing) or furniture.
7. Understand Undertones.
Using a colour strip, look at the darkest colour to discover the true colour. This will prevent you from choosing a paint that is too red, too green, too blue, etc.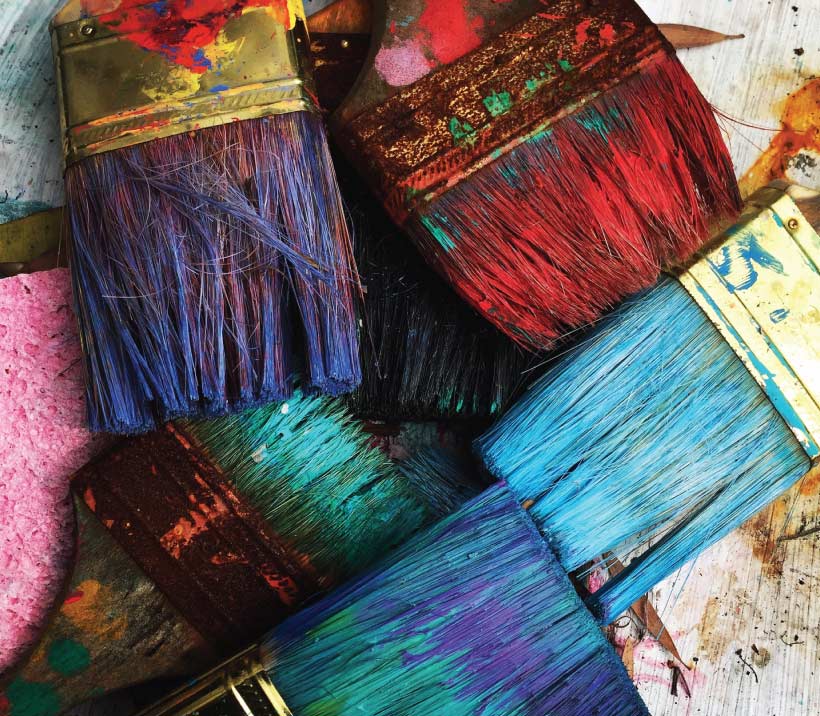 8. Have A Colour Theme Throughout Your Home.
We aren't saying you have to paint your entire house the same colour, however we do advise to have a corresponding theme for all rooms that open onto one another. If you are going choose one colour, we suggest that you go for at least a few shades lighter or darker in one of the rooms or perhaps on one focal wall. This will add depth to a space.
Good luck with your colour selection! However, if you still feel uneasy about finding the right colour, please contact us and we can arrange a meeting with one of our paint advisors.